There is something I noticed as an International Medical Graduate (IMG) when I began to prepare for the US Medical Licensing Examination (USMLE): There are a lot of contents in which I have absolutely no idea!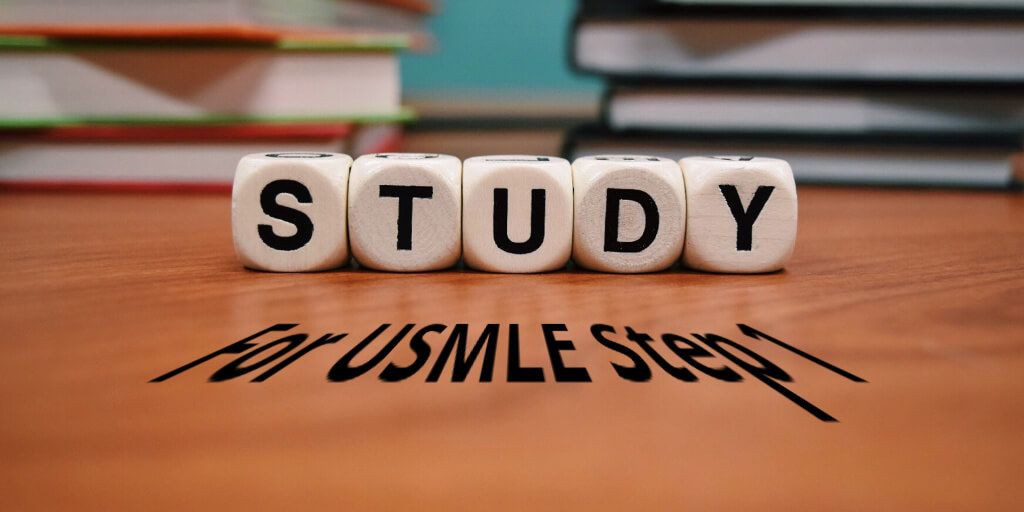 Image credit: By courtesy and rights of Pixabay, uploaded by Wokandapix, used with modifications.
When I first looked at the latest edition of "First Aid for the USMLE Step 1" book, I felt a very large gap between the teachings of the US medical schools and the school where I studied, I regretted not starting to prepare for the USMLE when I started my medical school, I regretted not being more proactive and not studying harder. I wonder if you had the same feelings when you started your preparation.
Since the fact is done, I mentally accepted the cruel reality and then I elaborated a plan to help me succeed on this path. I hope this plan can also help you to achieve success as well.
Phase 1: Mental preparation
Start by defining your goals and making a plan of study to those goals. The maximum score in the USMLE Step 1 is around 300, and as an IMG, you need to beat the average score of US medical students in order to get a residency spot and into a desired residency field.
Image credit: By courtesy and rights of Pixabay, uploaded by jill111, used with modifications.
This is why so many IMGs want to score more than 240 or 260. Write "You are so beautiful, 260" in the mirror of your bathroom and say it every morning. It does not matter if your boyfriend/girlfriend/husband/wife gets jealous of 260, because that is what you need to focus on right now.
Tip: When you are making your schedule, make sure you do not plan to study more than 10 hours per day, and remember to leave a day off each week to have some rest and avoid burnout, this free day could also be used to catch up on what you missed if you have procrastinated on other days of the week.
Phase 2: Fill the gap
Get a Kaplan Classroom Anywhere subscription and study with the latest Kaplan Lecture Notes to fill the gap in education between the US medical schools and your medical school. At this stage you do not need to memorize much, just get the concepts clear and do the Kaplan Qbank to consolidate your knowledge.
Tip: When you are reading, I recommend that you use the Pomodoro Technique to maintain your concentration and retention. Also, you can have a cup of coffee after reading. Research suggests that having caffeine after studying will help to consolidate your memory.
Phase 3: Consolidate you memory
After you have completed Kaplan, get a "UWorld Step 1 Qbank" (UW) subscription. Do a "UWorld Self-Assessment" (UWSA) as an baseline assessment of your strengths and weaknesses to find your weakest areas and start reading the latest edition of "First Aid for the Step 1" (FA) focusing on your weakest areas. In this phase you need to do a lot of UW questions to consolidate your memory. Focus on high-yield concepts!
Tip: You can use flashcards at this stage to help you memorize concepts. The Anki app can be helpful with memorization, just import some USMLE flashcards and start with 20 cards per day.
Phase 4: Evaluate your knowledge and repeat the cycle
After you have read the FA, take a National Board of Medical Examiners (NBME) Comprehensive Basic Science Self-Assessment (CBSSA) Form with expanded feedback to evaluate your knowledge, and repeat phase 3 and 4 until you get the desired score.
Tips: Use the standard-paced form to get a basic idea of how you feel during the exam day. In standard-paced mode, you have an average of 90 seconds to answer each question (same as USMLE Step 1). I recommend that you spend 70 seconds to understand the question in detail and then try to answer it in 20 seconds. In case you can not answer the question in 90 seconds, make an educational guess, mark it and jump to the next question, so that you can answer all the questions, and when you're done and you have time to spare, go back to those marked questions to analyze better.
Even though you have to train your pace, do not focus on the timer all the time. Check the timer once when you are in the middle of the block (25th question in NBME, 20th question in USMLE Step 1) and again when you have 10 questions left.
Bonus: Extra resources
I suggest you have some extra resources to help you remember better for Step 1. Here is the list of the most recommended resources from IMGs, for IMGs.
Anatomy
Mavrych. Anatomy Shelf Notes: 100 Cases Anatomy For USMLE Step 1
Biochemistry
Pathology
Sattar, Hussain A. Pathoma: Fundamentals of Pathology online videos + Goljan, Edward F. Rapid Review Pathology
Microbiology
Pharmacology
Physiology
Costanzo, Linda S. BRS Physiology
Ethics
Fischer, Conrad. Kaplan Medical USMLE Medical Ethics: The 100 Cases You are Most Likely to See on the Test
I wish you have a good luck, and I am inviting you to leave a comment of your Step 1 experience here!